Reverse
mortgage finance, be well advised.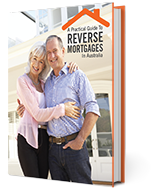 Get the Guide!

Release home equity for the cash you need.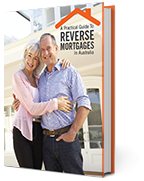 Get the Guide!

Enjoy your life, with reverse mortgage funds.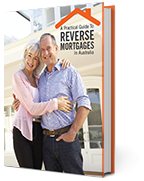 Get the Guide!
Specialist Broker
We have access to many different reverse mortgage lenders. We'll help you compare loans & find the better options for you.
'Face to Face' Service
Our advisers are experienced reverse mortgage brokers who offer a 'face to face' meeting service at your home.
You're Protected
We and our lenders abide by the legislation of the National Consumer Credit Protection Act & the regulations set by ASIC.
The Reverse Mortgage loan specialists for Australian seniors.
Reverse Mortgage Finance Solutions (RMFS) is Australia's largest national network of accredited reverse
 mortgage brokers who specialise in helping seniors access their home equity, safely.
We can help you release some of the equity 'locked up' in the value of your home, so you obtain the extra money needed to fund your retirement and enjoy life.
Our team of credit advisers has over 50 years of collective experience in senior's equity release and financial matters, and together we have settled hundreds of loan transactions with many different reverse mortgage lenders.
The RMFS team have local advisers in NSW, QLD, WA, SA and VIC and we are ready to help get your reverse mortgage application approved.
"Many thanks for all your help and kindness at a difficult time. It was very much appreciated."
– Barbara from Sydney
"My word this broker is seriously good."
– RC Financial Planner, Sydney
"Your service has been great. Imagine trying to negotiate and organise this on our own. We would have never got the great outcome you have"
– Angela, Central Coast NSW
"We thank you for your help and assistance in this matter and we would have no hesitation recommending you to others who might be seeking a similar service. Wishing you and your family a very Happy New Year."
– Jeff and June from QLD
"Your support and guidance was invaluable in assisting us to arrange the funds we needed. Patricia and I were very appreciative of you always being available to assist and re-assure us…"
– Daryl & Patricia, Cooroy Qld
"This is a wonderful service."
– Stejon
Find out if you qualify →