A reverse mortgage can improve your retirement.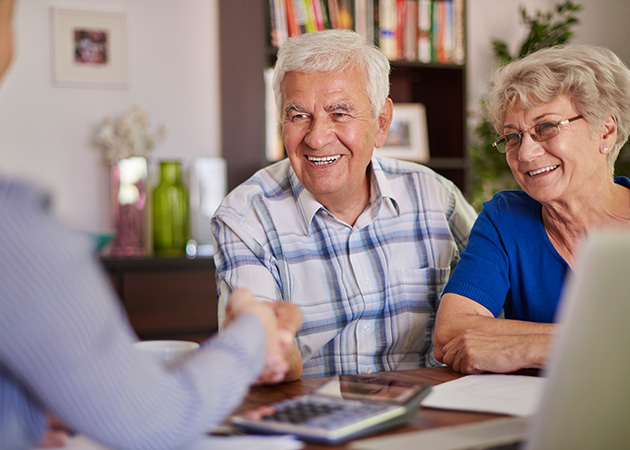 Call your local retirement finance expert direct
Your local adviser can offer a number of options to discuss your circumstances and needs
In your home – if it is practicable
Via Skype
Via Facetime
Via Zoom
Or just over the phone
Why speak to our experts?
– Advisers have more than 15 years of experience in reverse mortgages.
– Advise under their own Credit Licences
– Have a genuine interest in both your short term and longer term needs
– You will be speaking with an adviser – not a call centre
Specialist Broker
We have access to many different reverse mortgage lenders. We'll help you compare loans & find the better options for you.
'Face to Face' Service
Our advisers are experienced reverse mortgage brokers who offer a 'face to face' meeting service at your home, or via skype, phone, facetime or zoom.
You're Protected
We and our lenders abide by the legislation of the National Consumer Credit Protection Act & the regulations set by ASIC.
The Reverse Mortgage loan specialists for Australian seniors.
Reverse Mortgage Finance Solutions (RMFS) is Australia's largest national network of accredited reverse mortgage brokers who specialise in helping seniors access their home equity, safely.
We can help you release some of the equity 'locked up' in the value of your home, so you obtain the extra money needed to fund your retirement and enjoy life.
Our team of credit advisers has over 50 years of collective experience in senior's equity release and financial matters, and together we have settled hundreds of loan transactions with many different reverse mortgage lenders.
The RMFS team have local advisers in NSW, QLD, WA and VIC and we are ready to help get your reverse mortgage application approved.
"Many thanks for all your help and kindness at a difficult time. It was very much appreciated."
– Barbara from Sydney
"My word this broker is seriously good."
– RC Financial Planner, Sydney
"Your service has been great. Imagine trying to negotiate and organise this on our own. We would have never got the great outcome you have"
– Angela, Central Coast NSW
"We thank you for your help and assistance in this matter and we would have no hesitation recommending you to others who might be seeking a similar service. Wishing you and your family a very Happy New Year."
– Jeff and June from QLD
"Your support and guidance was invaluable in assisting us to arrange the funds we needed. Patricia and I were very appreciative of you always being available to assist and re-assure us…"
– Daryl & Patricia, Cooroy Qld
"This is a wonderful service."
– Stejon
"Thank you so much for all you have done for us. You have been absolutely wonderful and such a great help. It has been such a pleasure doing business with you and we both enjoyed our meetings with you very much.
Once again, thank you for all your help and understanding."
– Margie
Find out if you qualify →
How your Reverse Mortgage Finance Solutions adviser can help you:
Reverse Mortgage Finance Solutions has an Australia-wide team of specialist reverse mortgage advisers. We will help you to release your home equity to achieve your specific needs and assist you in your retirement. Here's some of the ways we can help you:
We meet you face-to-face to understand your needs.
We will assess your current situation – This involves analyzing how much equity you have, reviewing your pension benefits, and discussing your objectives and any future changes in your income and lifestyle.
We will discuss your loan needs and priorities – Our discussion will lead to a better understanding of how to draw equity from your home or investment property. Do you want to leave something for your beneficiaries? Do you need to consult with your family members when taking a reverse mortgage?
We will educate you on reverse mortgages –we have the experience and knowledge to discuss your options and their benefits, as well as any potential risks for you.
We will help you choose the right loan and the right lender – Each lender has differing policies and guidelines – For instance, some lenders only lend to people over the age of 70 whilst another lender will lend when the youngest borrower is over 60!
We will prepare all the necessary paperwork and submit your loan application to the lender – We will also arrange a valuation of the property, monitor the status of your loan, and update you regularly on the progress of your loan.
We will act as your adviser – We act in your best interests. When you chose us to arrange your reverse mortgage, we respect the trust you have placed in us and will do all that is required to ensure you achieve the best outcome.