About Reverse Mortgage Finance Solutions
Reverse Mortgage Finance Solutions (RMFS) is Australia's largest national network of accredited reverse mortgage brokers who specialise in helping seniors release their home equity, safely.
We can help you unlock the equity of your own home, so you can obtain the money to fund your essential and special needs.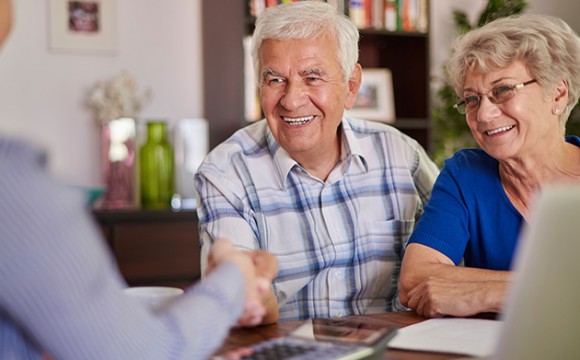 Why Choose RMFS for your Reverse Mortgage Loan Application?
Industry Recognised
All of our credit advisers are registered with ASIC.  We have taken part in ASIC Round Table discussions and have representatives on the Finance Brokers Association of Australia Reverse Mortgage committee.
Nationwide Operation
We have dedicated representatives and advisers for each state who will meet with you in person to discuss your options and process your application. We come to you, there is no need to travel to meet with us. We can meet you at your home, or online.
Collective Experience
Our credit advisers have over 50 years of collective experience in all aspects of senior's equity release and financial matters.
Advisers You Can Trust
Our advisers have three attributes that you can bank on – honesty, integrity, and ethics. Each of our consultants is committed to making sure we understand what it is that you want to achieve and making sure that we achieve this for you, with the minimum of fuss!
Trusted Lenders
With RMFS, you can have access to the most trusted reverse mortgage lenders in the industry such as St. George, Commonwealth Bank, Heartland Bank, Bankwest, Macquarie Bank, and more!
Easy & Fast Loan Approval
Let us do all the hard work! We take care of all the legwork and handle your loan application from start to finish.
We Come to You
There's no need to spend time travelling to our offices. You can choose to set up an appointment with your adviser to visit you at your home, or any other place that is comfortable for you.  We also do telephone, Zoom, Skype and Facetime meetings.