RMFS Services – We Go the Extra Mile!
Reverse Mortgage Finance Solutions (RMFS) have the experience and expertise to help you obtain the money you need to finance your essential and special retirement needs.
Our consultants offer a 'face to face' service that guides you in every step, from initial enquiry until you receive your loan funds at settlement.
We go the extra mile to educate you on both the risks and benefits of unlocking your home equity through a reverse mortgage. We will assess your suitability for getting the loan, and advise you of the likely impact of a reverse mortgage for you and your loved ones.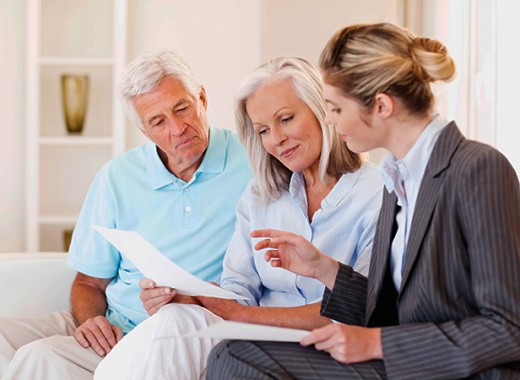 RMFS Offers a Face-to-Face Personal Meeting Service.
You don't need to travel to our office; our consultants can meet with you at your home, or at any other suitable location to discuss your Reverse Mortgage Loan options. We also do telephone, Zoom, Skype and Facetime meetings.  We gain a fuller understanding of you and your needs and you can become totally comfortable in your decision.
RMFS Can Guide You on your Reverse Mortgage Loans.
Your RMFS consultant will consider your needs and the priorities and advise the best way for you to achieve them.
A reverse mortgage can be used for any legal purpose (regular cash flow, debt consolidation, home repair, new car purchase, etc.). However, your consultant will discuss why it is important to consider:
Any possible changes in your future income or expenses (Entry into Aged Care or similar).
Your intentions with regard to the value of your estate you leave for your beneficiaries.
The possible effect a Reverse Mortgage might have on Centrelink or other Government benefits.
Whether you should discuss your decision to arrange a Reverse Mortgage loan with your family.
The best way for you to access the funds from your Reverse Mortgage loan.
The rules that apply to the loan –
When it is to be repaid
Whether you can make additional / early repayment to the loan
How you can access future draw-downs.
The most suitable Reverse Mortgage lender to suit your needs – They are NOT "All the Same".
Once you have made your decision, your RMFS consultant will prepare all the necessary paperwork and submit the loan application to your chosen lender. We will organise a valuation of your property and monitor the progress of your loan from start to finish. This usually takes 4 -5 weeks, but it may take longer if you are re-financing a loan from another lender.