Reverse Mortgage Application Process
Before applying for a reverse mortgage loan, it is important to think about its effect on your estate as well
as the well-being of the people that you will leave behind. Your RMFS Adviser will assist you with these considerations.
With a reverse mortgage you are not required make regular monthly payments, so the loan balance could grow over time.
The longer you live, the more interest can accrue. It is the principal equity sum you have drawn – plus any accumulated interest and fees – that is subtracted from the future sale of the home. In most cases, this will affect the amount of inheritance that your beneficiaries will receive when you pass away.
You also need to consider aged care and medical needs in the future. If you think you will need to move into aged care, you may need to ensure that you have the money to pay for your bond and other expenses. If your only asset is your home, unlocking its equity could affect your capacity to afford for your aged care in the future.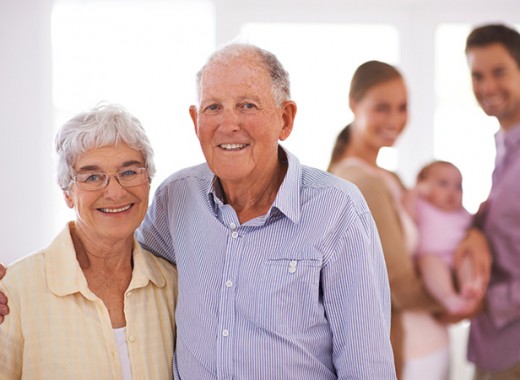 Make sure that you discuss the idea of getting a reverse mortgage loan with your family. You can use this calculator from ASIC to know how much the debt will grow through the years.
Key Points:
Your RMFS consultant will visit you at your home, or organise a meeting by telephone, Zoom, Skype or Facetime to discuss your options regarding a Reverse Mortgage loan.
The application process will normally take four to six weeks from initial enquiry to loan settlement. We manage every aspect of the process for you.
Your RMFS consultant will monitor the progress of your application.
Step-by-Step Reverse Mortgage Process
Before taking out a reverse mortgage loan, it is important that you:
1.
Know how
you will spend
the loan proceeds
2.
Understand how reverse mortgage works
3.
Review your current and future financial needs
4.
Consult with your family and professional advisers
If you are thinking about obtaining a reverse mortgage loan, your RMFS consultant will talk to you at your home to discuss all of the above points and to learn more about your objectives. We will provide you with information on the available loan options, and recommend lenders suitable to your needs and preferences. Once you have decided to pursue the application, we will handle the process so you can enjoy access to the loan proceeds in four to six weeks.
RMFS will submit your loan application to your selected lender and we will do all the legwork to secure approval for your reverse mortgage loan application.
Take a look at the step-by-step reverse mortgage loan application process
that you can expect if you work with RMFS:
1
Enquiry –
RMFS will
speak with you
on the phone
for the initial
consultation
2
From that phone call,
your RMFS consultant
will
arrange a client
interview
with you
3
During that meeting, we will provide you an initial reverse mortgage calculation, tailored to your specific circumstances
4
Your RMFS consultant
will discuss
the most suitable lenders and the
most suitable
loan format with you
5
Your RMFS consultant will assist you to complete the application form and provide all the supporting documents
6
Your RMFS consultant
will submit
your loan application
to
your chosen lender
7
Your RMFS consultant
will organise
a property valuation
for
your home
8
Your RMFS consultant will advise you when the Lender approves your loan and issue a contract to you.
9
You consult your solicitor for the final review of the contract. Sign if everything is fine and return the documents to the Lender.
10
Loan settlement.
Your RMFS consultant will arrange for your funds to be distributed to your nominated bank account(s).